What are Play-to-Earn games?
With the advent of the blockchain, the prospect of decentralized gaming is now a reality. As a result, users can use different things and points in various games across many platforms.
It was inevitable that blockchains and cryptocurrency, two of the biggest topics in the digital world, would be related to online games, another vast sector. Play-to-earn games allow players to earn cryptocurrencies while engrossed in games, and the online domain of play-to-earn is fast expanding.
Play-to-earn projects are, at least in part, a reaction to the centralisation of traditional video games, just as cryptocurrencies are a reaction to the massive centralisation of traditional finance. Because of the centralized nature of online games, objects and points earned in one game are rarely transferable to another. There are a few anomalies, but they're usually games from the same series. For example, if you've played the space-based RPG Mass Effect, your choices in the first game can influence what happens in the sequels.
If this occurs, the games will have been played on the same system rather than being wholly distinct games on various platforms. With the advent of the blockchain, the prospect of decentralized gaming is now a reality. As a result, users can use different things and points in various games across many platforms. This allows games to incorporate cryptocurrencies, which are frequently paid out as a reward for completing particular tasks within the game. Leveling up or finishing a goal that involves a cryptocurrency payment could be examples of this. The crypto, which is usually the game's native token, can then be spent in-game or withdrawn to a crypto wallet, where it can be exchanged for other cryptocurrencies or sold for fiat money.
The emergence of non-fungible tokens, or NFTs, has also aided the popularity and general availability of play-to-earn as a gaming mechanism. Because these artifacts are one-of-a-kind and hence collectible, they are great to include in a gaming world because they provide something for players to seek out and collect. Even if they weren't supposed to be, most play-to-earn games these days are based on NFTs.
As a result, play-to-earn crypto ventures are frequently play-to-earn NFT projects. Simply said, the answer to the question "what is play-to-earn?" is a game that allows players to earn real-world prizes by playing. If you're wondering "how do play-to-earn games work," they function by allowing players to utilize crypto tokens in some form within the game, allowing them to trade and spend them outside of it.
When it comes to individual play-to-earn games, Axie Infinity, one of the most popular play-to-earn initiatives, is a good place to start.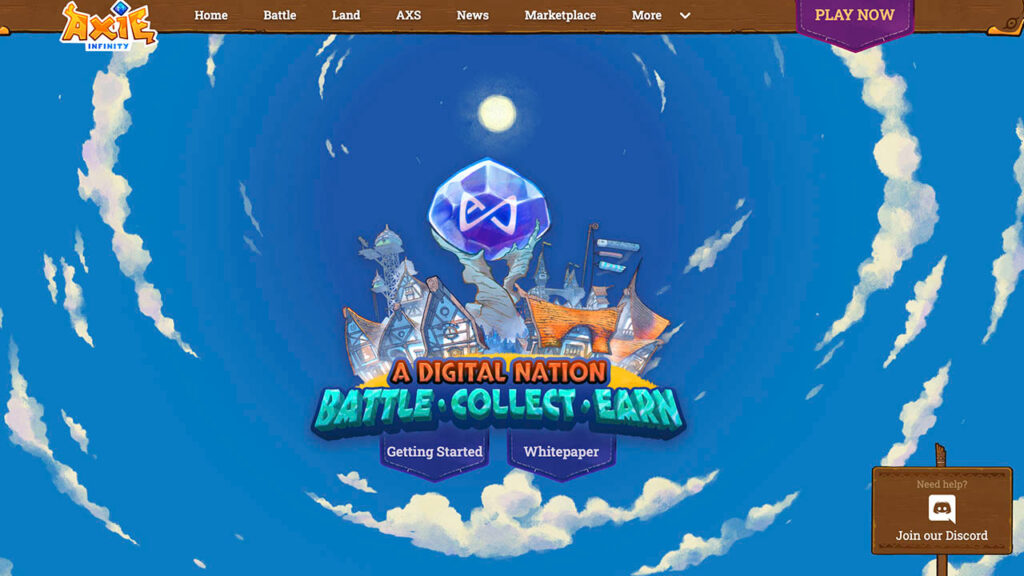 "Pokemon on the blockchain" is likely the best way to describe Axie Infinity. Players fight to collect separate cards depicting cartoon monsters in this game, which was created by the Vietnamese IT company Sky Mavis. These cartoon creatures, known as Axies, fight each other, with the winner receiving one of two tokens: SLP or AXS. Small Love Potion (SLP) is far more prevalent, while AXS is more valuable and has more applications. As a result, AXS is linked to the game as a whole and is traded on numerous markets.
Because each Axie is a non-fungible token (NFT), each one is one-of-a-kind, there is a brisk trade in them within the game, allowing players to earn cryptocurrencies and, by extension, real-world money. With over 1.8 million unique daily users, the game has a significant player base. In the Philippines, Axie Infinity has become extremely popular, with a new documentary series tracking people who have been able to supplement their income by playing the game.
People in poorer nations, where wages are low and the money they can earn from a game like Axie can make a significant difference in their income, may benefit greatly from play-to-earn. As a result, Axie Infinity is a major business, and AXS is the largest coin in the world of NFTs, making it a prominent example of play-to-earn games and a key player in the NFT sector.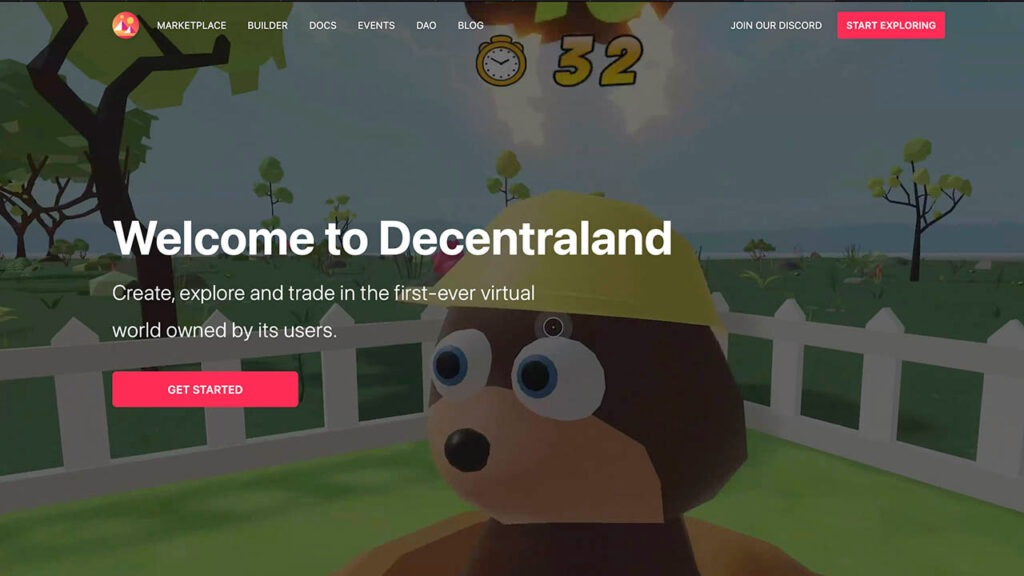 Decentraland is another well-known name in the area of play-to-earn. Decentraland is a fantastic example of a play-to-earn game that was created without the aim of working with NFTs, but where players exploited NFTs to bring them into the system. The game, which includes over 90,000 land pieces that players can work with and decorate, was launched in 2015.
It was initially fairly popular, but as more users began to add their own non-fungible tokens to the system, the game's marketplace began to be used as a location to purchase and trade NFTs. What is the relationship between this and play-to-earn? The game, dubbed MANA, has its own coin. This token is used in the game to conduct trades. Because it is a cryptocurrency, it can be withdrawn and swapped for fiat currency, allowing players to profit from their creations.
However, the Decentraland marketplace is not exclusively for small-time players. There have been some significant transactions within the game, with Tokens.com spending the equivalent of about $2.5 million for space to market its fashion-based NFTs. This transaction demonstrates how lucrative the play-to-earn market can be. After all, the corporation would not have invested so much if it did not believe it would be able to recoup its investment.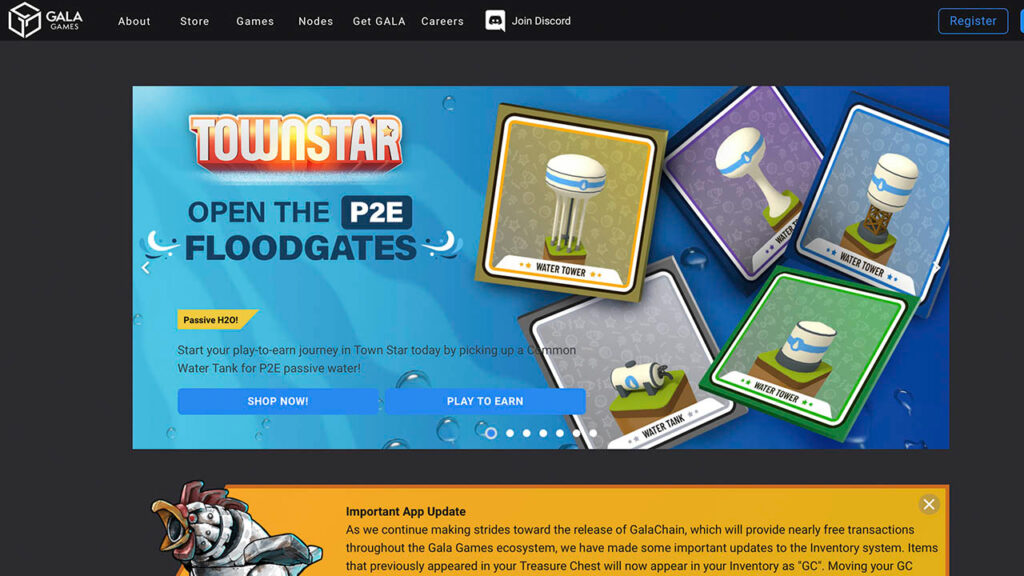 The Gala games system offers another way to gain money while you pay. It is a whole online gaming platform, similar to Steam, rather than simply one game that allows users to make money. Gala offers five distinct games in which participants can gain awards.
Mirandus, a role-playing game in which players fight opponents and construct structures on land to earn cryptocurrency; Spider Tank, a multiplayer battle game; Fortified, a tower defense game; Town Star, a city-building game; and Echoes of Empire, a science fiction strategy game. This means that people can play and earn at the same time.
The Gala system pays out rewards in GALA, the platform's native coin. The Binance Smart Chain is the foundation for GALA. Players can make and trade their own NFTs in the games, as well as purchase them via the platform's store. What's interesting about this is that the shop accepts a variety of cryptocurrencies, so users can earn GALA as well as other, more established cryptocurrencies.
The Gala store has six types of non-fungible tokens: Common, Uncommon, Rare, Epic, Legendary, and Ancient. People can also contribute approximately $13,000 in cryptocurrency for the ability to run nodes, which power the system. Gala now has more than a million active members, indicating that it is a platform worth paying attention to.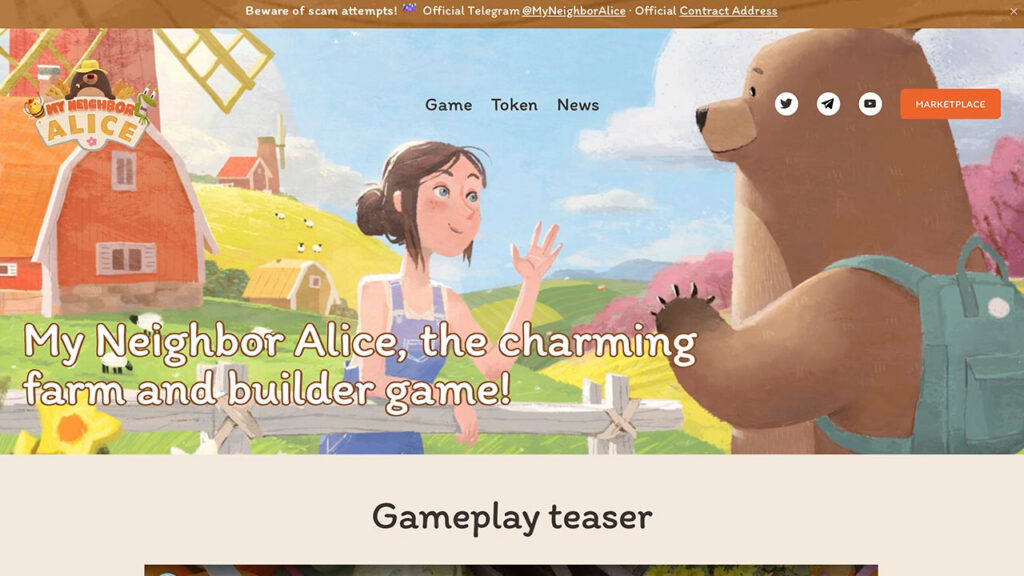 MyNeighborAlice is a smaller, but no less engaging, play-to-earn system. Participants in this play-to-earn project will get the best of both worlds. While it is a building game, what distinguishes it from, say, Decentraland is that it is narrative-driven at its core.
This means that even those who are not interested in claiming cryptocurrency have a stake in the game. Play-to-earn players, on the other hand, have the option to make money. NFTs, which may be collected and exchanged within the system, are the game's assets.
ALICE is the game's native token, and it is utilized not just to buy and sell items within MyNeighborAlice, but also to assist in administering the platform. Holders of the token can also lend it to other users in exchange for prizes and interest. It is also possible to purchase the game's NFTs with other tokens. If this is done, 10% of the money paid is put into a special account linked to the NFT, from which it can be returned if the art token is destroyed.
Fold AR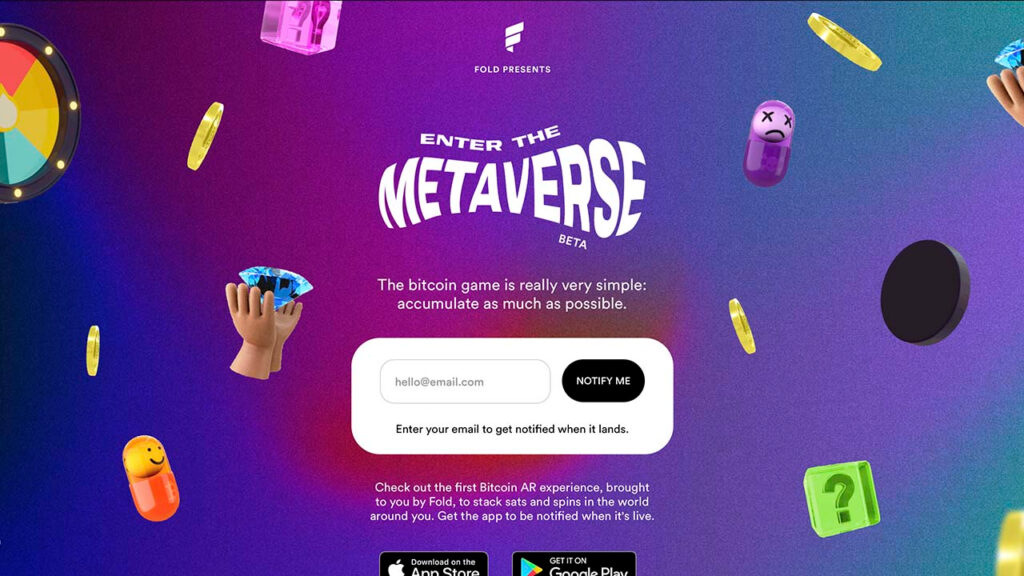 We've only looked at games that have their own coin so far. However, there is a drawback to these kinds of games. What if you're not interested in the native tokens of the platforms? Fortunately, there are some options. The recently launched Fold AR is one game that allows you to earn existing crypto by playing it.
This was created by a business called Fold in collaboration with the game studio Niantic, which was mainly responsible for Pokemon Go's huge popularity in 2016. People used their smartphones to gather Pokemon that appeared on the camera screen of the device in a sort of Augmented Reality, or AR for short. Fold is a company that creates a bitcoin debit card and a mobile app that pays out bitcoin rewards.
Fold AR, the game it developed, was set to premiere on November 23rd 2021. It allows users to use their phones' cameras to locate code blocks, which they then piece together in a Minecraft-style puzzle to win cryptocurrency.
"The Fold AR feature provides a fun, engaging method for users to earn bitcoin incentives for their everyday purchasing," stated Fold CEO Will Reeves. Many people want to be a part of the burgeoning bitcoin economy, but many don't know where to begin. Fold makes it simple for anyone to receive their first bitcoin, whether through the Fold AR app or the Fold card."
How to earn Bitcoin by playing games
It is possible to earn bitcoin through playing video games. However, you'll need to discover a play-to-earn game that accepts BTC, which isn't as popular as you may assume. Although there are other games, Fold AR, which just launched, employs bitcoin. To locate one that works for you, you need to conduct your own research.
Are play-to-earn games legal?
They are, for the most part. Of course, certain legal limits may apply, such as the minimum age to play, although they will differ from country to country.
NOTE: According to CoinMarketCap, there are 201 play-to-earn based cryptocurrencies traded on the open market as of November 26th , 2021.