The Gitcoin passport: What it is and how to create one
The Gitcoin community built a tool that can verify digital reputation without compromising user privacy. Termed the Gitcoin Passport, it is a citizenship pass for the decentralized internet.
Gitcoin is a decentralized platform built on the Ethereum blockchain that promotes open-source development by facilitating financing and incentives to developers to various projects through crowdfunding.
The decentralized platform is not only famously known for matching donations in the digital ecosystem but also for creating a digital passport last year. Coined the Gitcoin passport, it was launched for the decentralized community.
The Passport is a decentralized identifier (DID). It allows anyone to own, manage and verify their digital identity without relying on a centralized database.
The passport was originally created for Gitcoin's own needs. That is to say, to defend Gitcoin's Grants program from sybil attacks so that only real people can help decide which projects receive funds from a shared matching pool. The platform later opened the tool for public use.
"One thing we have learned from defending the Gitcoin Grants program is this: Sybil defense is complicated and resource intensive. Yet it is essential for any web3 project that hopes to have longevity, because users will not stick around if your project is filled with scammers. As we developed years of in-house expertise in sybil defense, we saw a responsibility to help other web3 projects protect their communities from bots and bad actors," Gitcoin states on its site.
The Passport makes it easy for one to aggregate the different pieces of your identity on the internet from social media sites like Twitter and Facebook to online verification tools like BrightID and Proof of Humanity, into a single place that showcases that you are a trustworthy person who deserves access to the best and most trustworthy digital experiences in Web3.
How to create one
Step 1: Go to passport.gitcoin.co.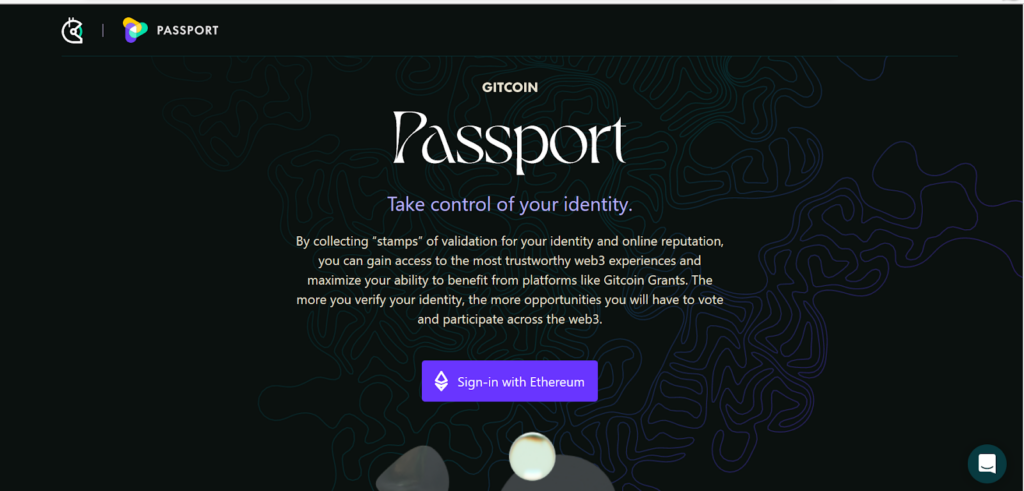 This should be the interface of the website.
Step 2: Click on "Sign in with Ethereum". It will then lead you to "Connect your wallet". Here you'll see the available wallets. If you have any other crypto wallets such as Meta Mask, connected as extensions on your computer or laptop, it should still be visible under the available wallets.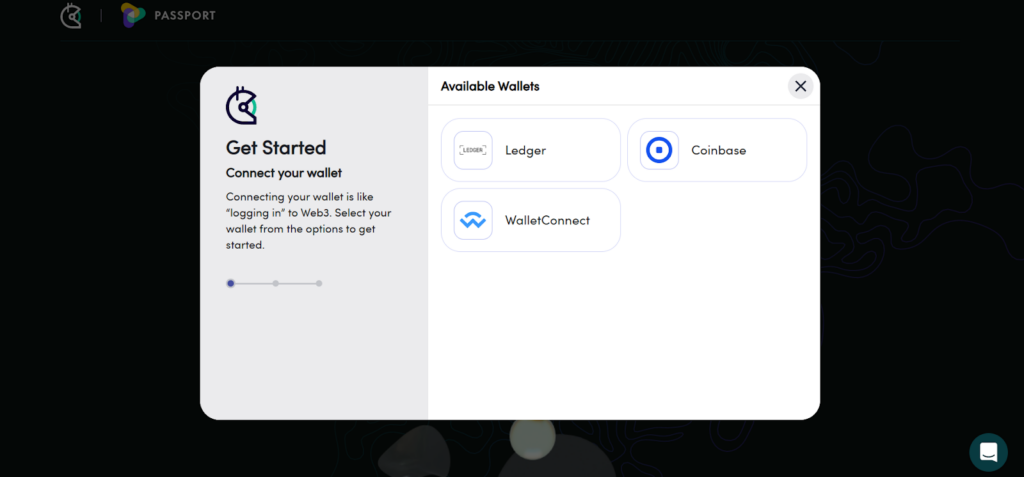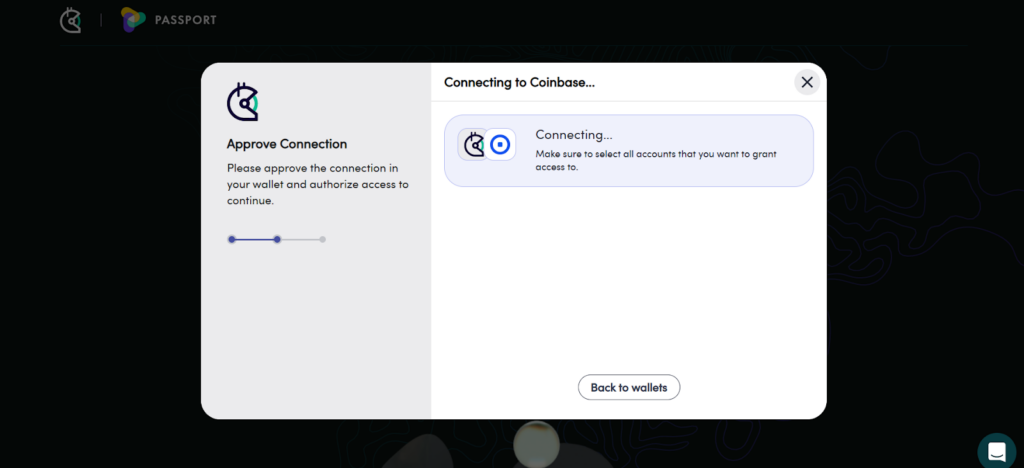 After selecting, you will then be required to either create a new wallet if you do not have one or if you already have one, you will be required to connect it.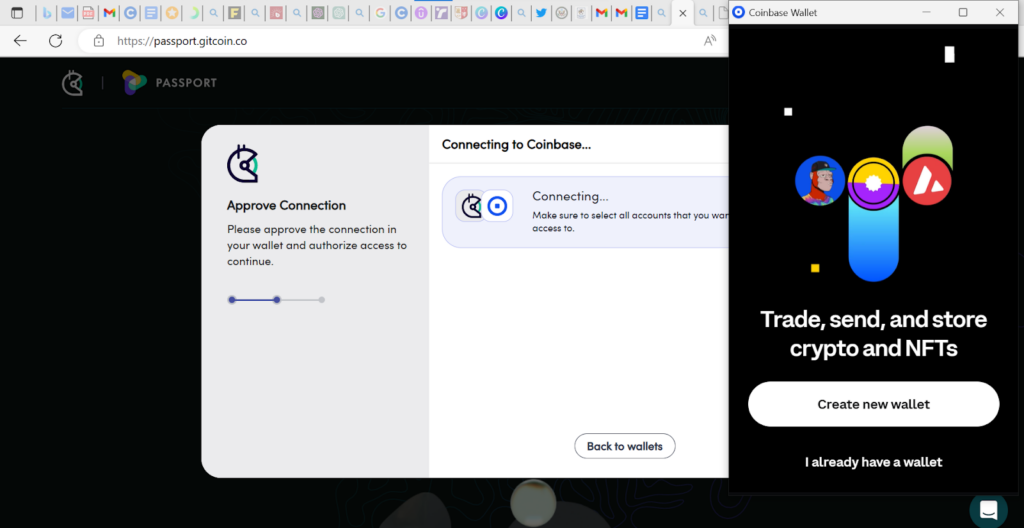 Step 4: After successfully connecting your wallet, a signature request modal will pop up. Click sign.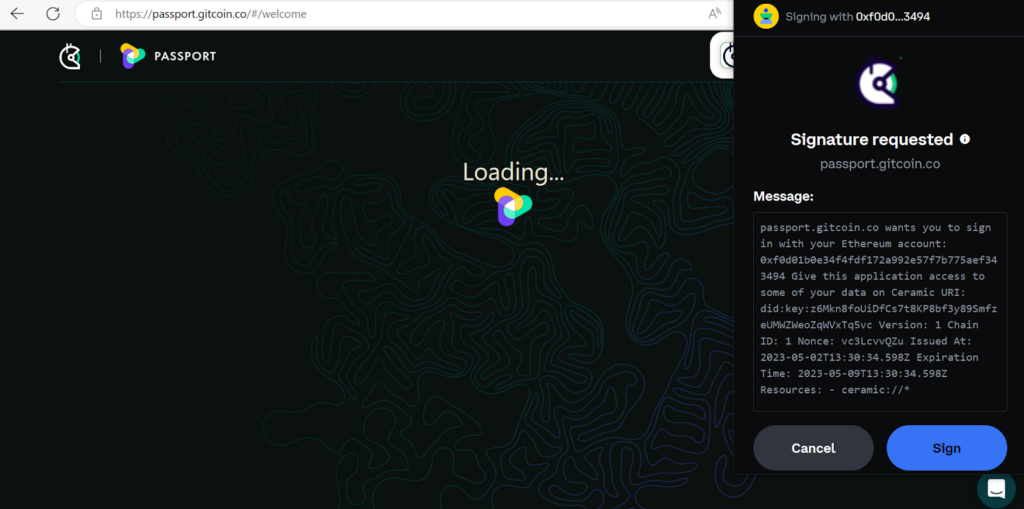 Step 5: You will be required to collect stamps. Stamps represent a web3 citizen's participation in various groups and communities. These are collected by connecting to external accounts including Gmail, Discord, Github, and LinkedIn, among others. To earn stamps, you have to scroll down and click "Explore stamps." Click Connect Account on the Stamp you'd like to add. Follow the provided instructions until you see a verified notification.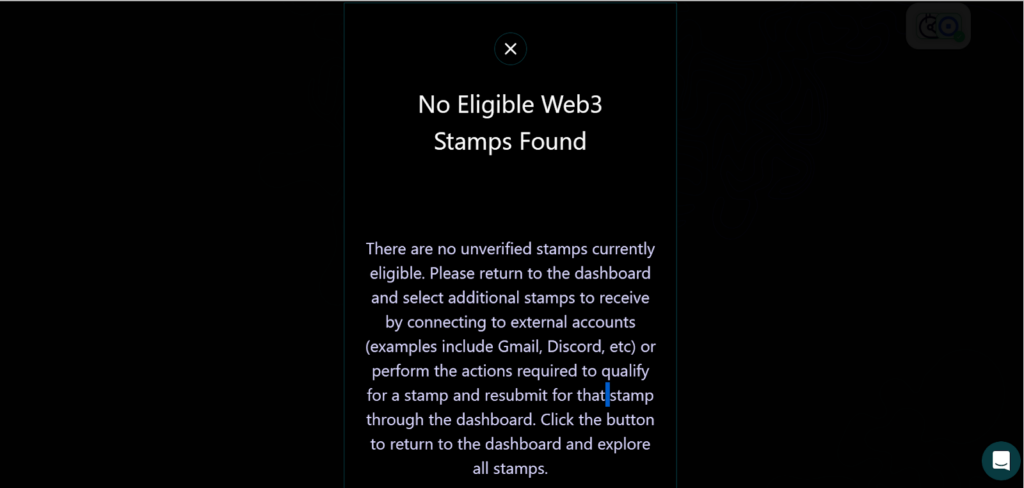 The more accounts you connect/ verify, the more stamps you collect. The stamps score is at the top right corner. To successfully be verified, you have to earn a passing score above 15.1. This shows your unique humanity score.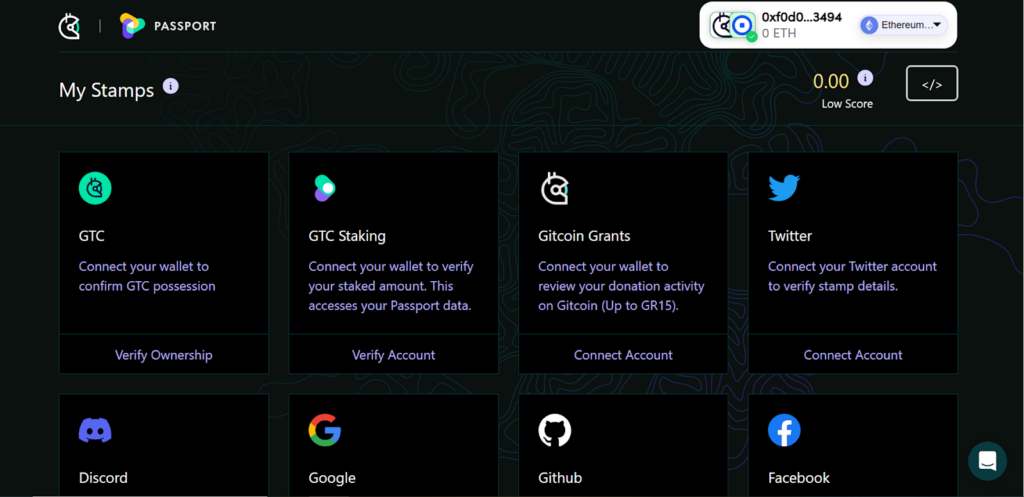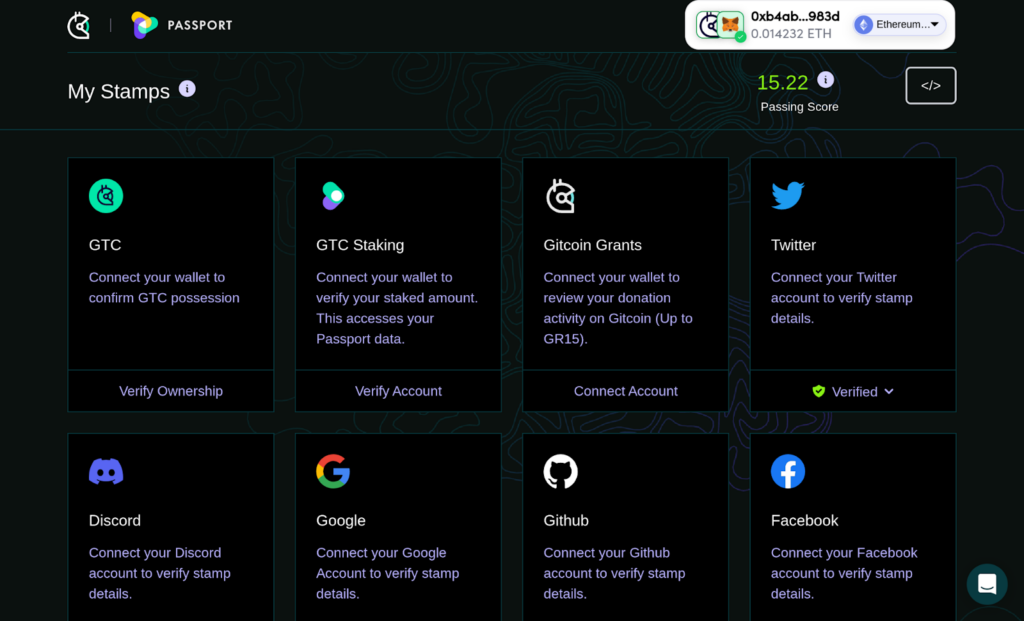 Pros;
Single sign-on across multiple platforms; Gitcoin Passport provides users with a single sign-on (SSO) system that allows them to use a single set of login credentials to access multiple blockchain-based platforms. This eliminates the need for users to remember multiple usernames and passwords for different platforms.
Increased security; Gitcoin Passport uses blockchain technology to provide secure authentication and identity verification. This eliminates the need for users to provide personal information such as their name, address, or email address, which can be vulnerable to hacking or phishing attacks.
Reputation tracking; Gitcoin Passport tracks users' activity and contributions on various blockchain-based platforms, which allows users to build a reputation and earn rewards for their contributions. This can be especially useful for freelancers or developers looking to build their reputation within the blockchain community.
Decentralized control; Gitcoin Passport is built on the Ethereum blockchain, which means that users have complete control over their identity and personal information. This eliminates the need for a centralized authority to manage user identities, which can be vulnerable to hacking or data breaches.
On the other hand, despite its potential benefits, Gitcoin Passport is a relatively new technology that has not yet been widely adopted by blockchain-based platforms. This means that users may not be able to use their Gitcoin Passport credentials to access all the platforms they might want to use.